The Enamoring
There's a lot of things I can think of when I think about this restomod.  It took me 4 years to get back on the road, and the journey was very long, sometimes frustrating, but in the end it was absolutely rewarding.
Since I was a kid, I could think about all my obsessive pondering of Lamborghini cars.  I grew up playing video games with them, staring at them on posters, browsing the internet looking at them, reading about them.  When I was just old enough, I joined up on a forum called Lambopower, where I met a community of people that would essentially watch me grow up.  I went from a dreamer, to someone who ended up restoring his very own Lamborghini in his own fashion.
I still remember when I first joined, I didn't know much about cars.  I had just graduated and moved out on my own.  There was something about the Lamborghini community that set themselves apart from other exotic car communities.  The owners were very down to earth, passionate about what they did, didn't really have much shame in being themselves, and some were just outrageous in a way that was a "bigger than life" attitude in the best of ways.  I never once in my entire time of meeting any of them ever had a bad experience, and always was amazed by how kind and willing they were to teach me about cars.
One of the members who had started the site had on several occasions, mentioned that a good starter car for me to get into would be a Jalpa.  Not many of them around, not a lot of v8 cars made (most were v12 cars), and still an 80s Lamborghini of the Ferruccio era.  I looked and looked and never found anything quite within my means, but at the time, over the years, I kept looking.  The Lamborghini community grew on me, and my obsession with finding an Urraco or a Jalpa grew.
At the ripe age of 28, and selling off my prized Porsches that I had spent years finding (a beautiful Non-appearance group 1970 Porsche 914 and a 1982 911 SC), I had made room and at last found a car that needed love.
Humble, Messy Beginnings
It was a work day, and I was in the middle of lunch when I made the call to my friend.  I told him I was looking for a Jalpa.  He owned a restoration business on the east coast and said he'd keep an eye out.  It was only a matter of hours that he called me back with a surprise.  One of his customers had a Jalpa that needed restored, and was in New York.
The car didn't run.  Didn't drive.  The engine was seized.  The interior was torn apart.  The brakes didn't work.  The wiring harness was toast.  He called me and sent me pictures and described the car to me. 
"This car is a mess, but I know what you're capable of and if it was anyone else I'd probably tell them to run away.  But I think this is your car."
The money was sent, the car was put on transport, and off to Oregon it went.
The car arrived, and the grueling process of restoration work began.  Step one was tear the whole thing apart.  During that process, there were times I wondered if maybe I was crazy for trying to take this one.  Maybe I couldn't do it, maybe, just maybe, I was in over my head.  I remembered though what a friend told me to do when I got overwhelmed.  Remind yourself that you can only do one thing at a time.  How do you eat an elephant?  One bite at a time.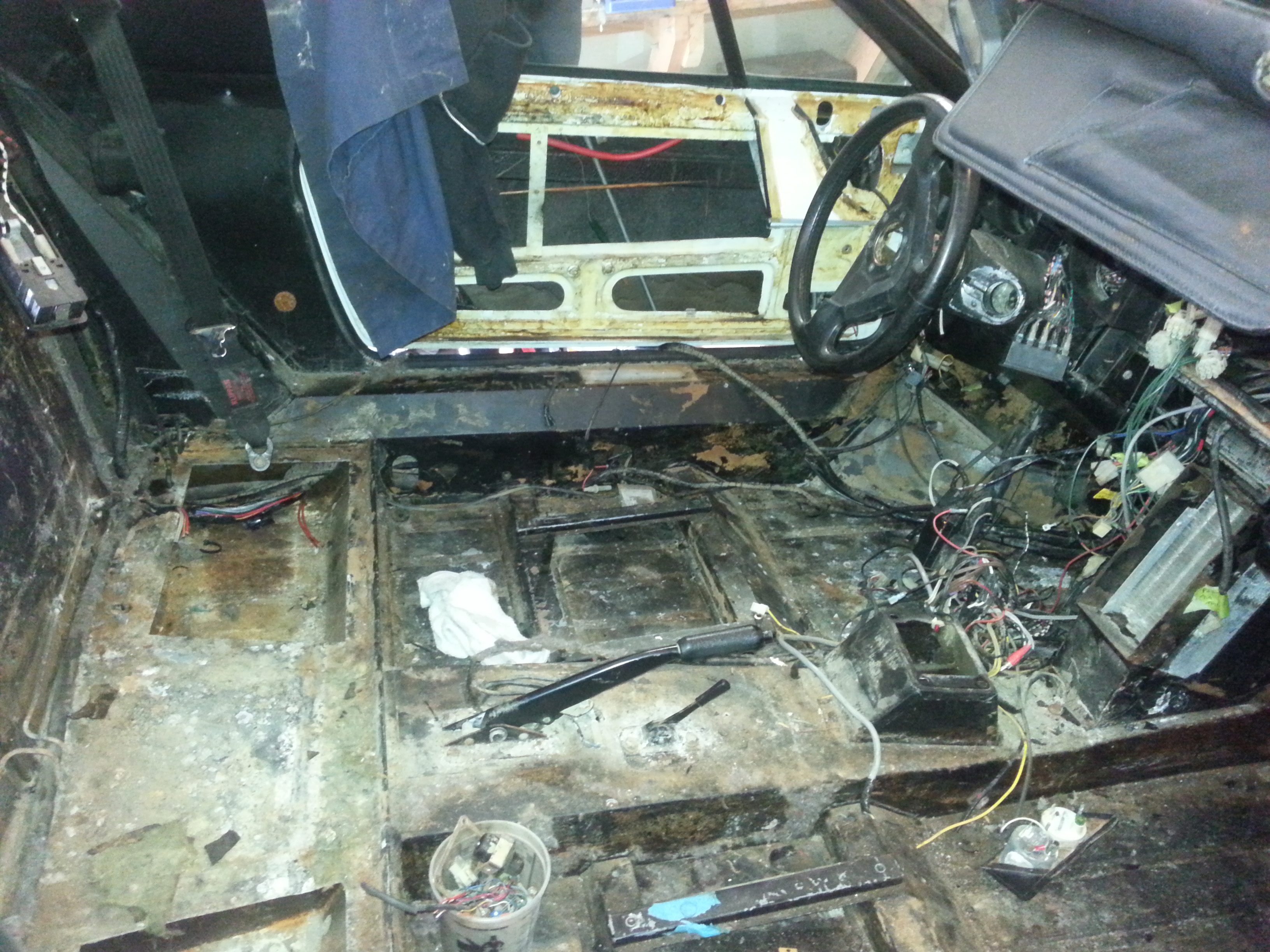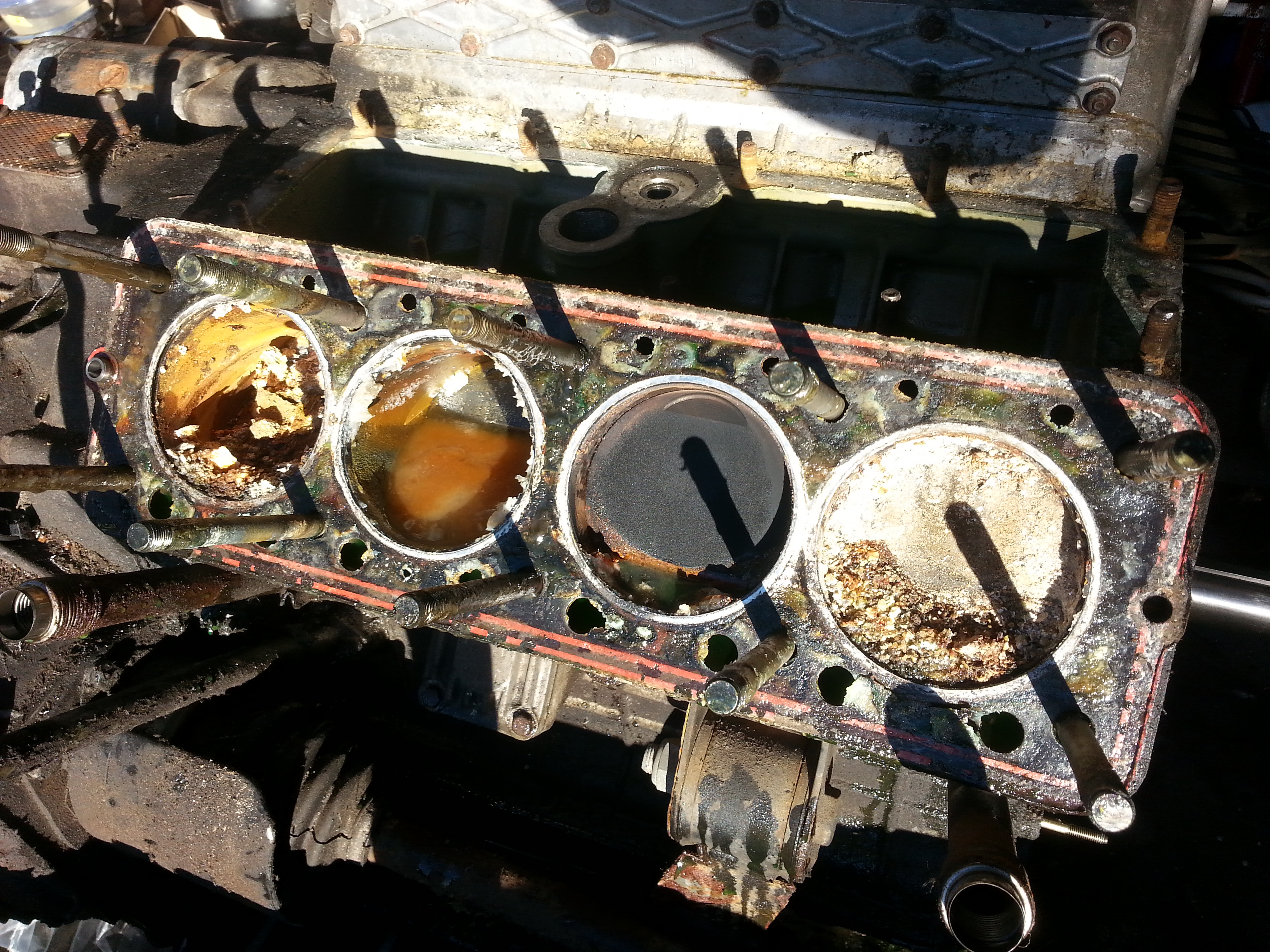 Realization and Progress
Years down the road, I don't think there's really anything one can do to prepare for a restoration of that magnitude.  It's uncharted waters when you've never done a restoration of that magnitude.  It's a new path to pave, and new things to learn.  It took me quite a long time to find any machinists who were even willing to work on the engine.  Not just because the engine had a Lamborghini logo stamped on it, but because of the enormous amount of work that would go into it.  After visiting some 7 machinists throughout Oregon, I found 2 who were lifesavers.  One whom rebuilt the engine itself, and another with a legendary reputation for working on aluminum and incredible projects.
The heads themselves took 16 hours of work to get them right.  A pretty incredible amount of time welding and reworking them.  I am not even sure how many hours went into the motor, it was extensive.
In the end, we used custom parts for nearly everything.  Everything from the fasteners, to the pistons, the oil tubes, the springs, the valves, you name it... was one off made for the engine.  Much like a fine suit that is bespoke for the person it was made for, the engine became a bespoke engine for this car.  I wasn't done there though, I decided to ditch the carburetors and move to EFI.  Borla induction was called up and worked with me, and a set of ITBs were made for the car, and Subaru 440cc injectors were adapted to account for the added displacement and power.  The engine would be ran off of a Megasquirt III ECU and street tuned after.  The intake system didn't stop there.  The airboxes no longer fit due to the rails on the ITBs, and the old linkage could no longer be used.  A custom setup was made out of carbon fiber to mimic the dimensions of the old box with heim joints and later down the road, custom velocity stacks 3d printed out of carbon fiber.
A custom dashboard was made from LCDs to replace the intermittently working gauges, along with a custom wiring harness I made to work with all the new added electronics.  Even the alternator was internally swapped out with honda parts to make up for the old technology.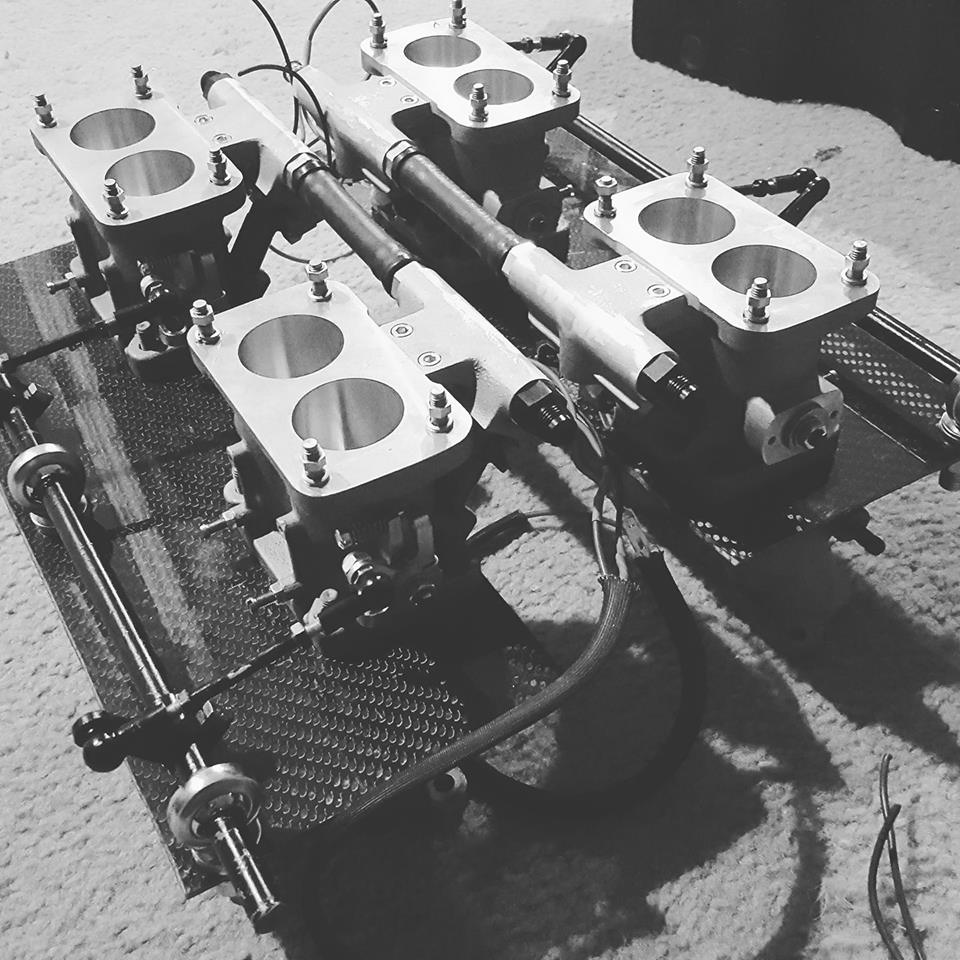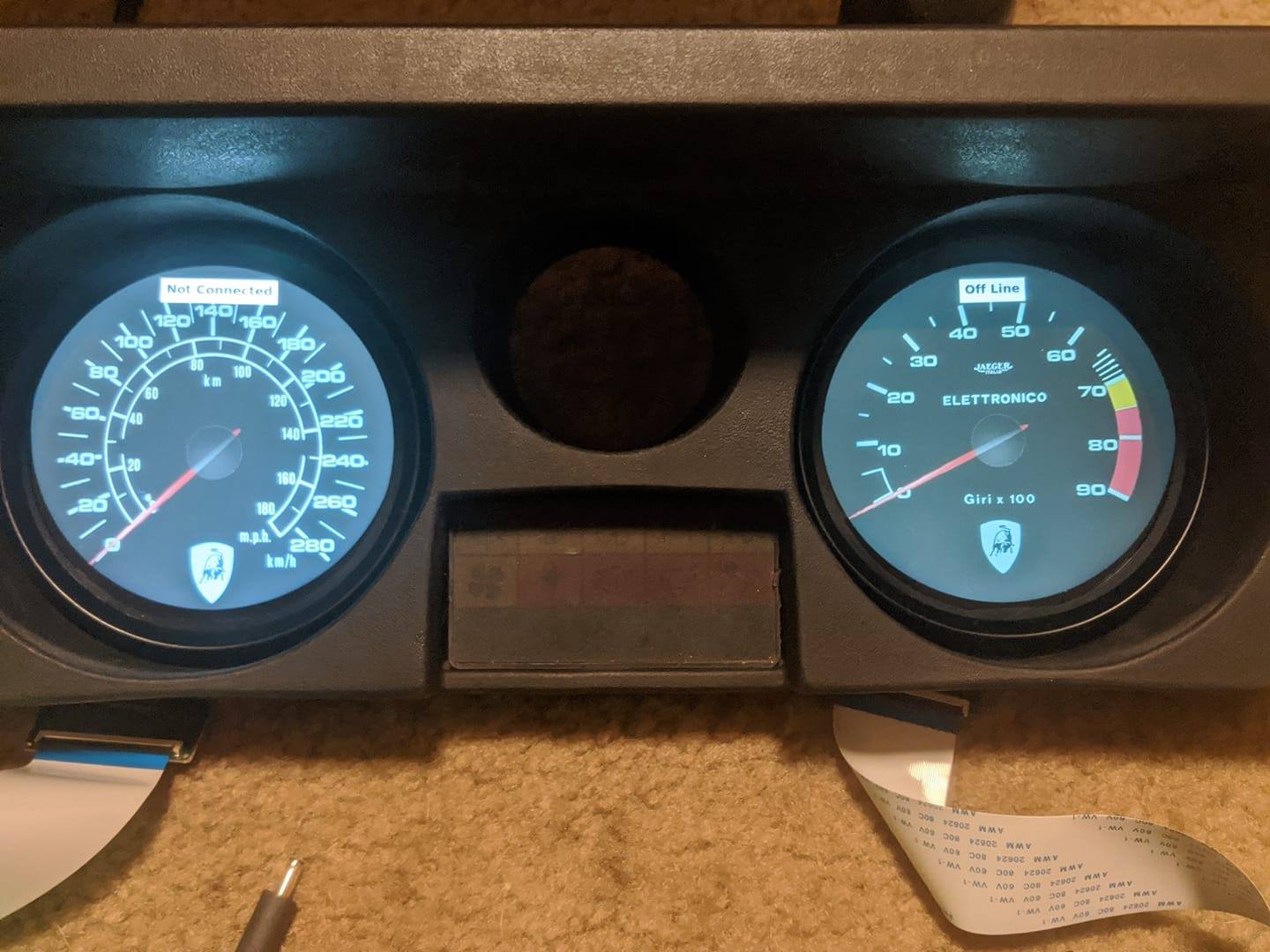 Eventually the word was out that the car was on the road and running.  GrassrootsMotorsports featured the car on their front page when the car finally was on the road.  Word went through at VintageLamborghini, and the WallStreet Journal had reached out to me regarding a photoshoot and an article.  Sadly, the day the photoshoot happened, I had some technical issues, and both of the turn signals I was working on prototyping on my 3d printer had gone missing so we just winged it (hence the missing two in the photos).  It was still an experience of a lifetime.  To have a feature in the WallStreet Journal was absolutely incredible, and I never thought in a million years that my car would end up there, or in a book by A.J. Baime, but it's one of the most proud accomplishments in my car geek hobby that I've ever experienced.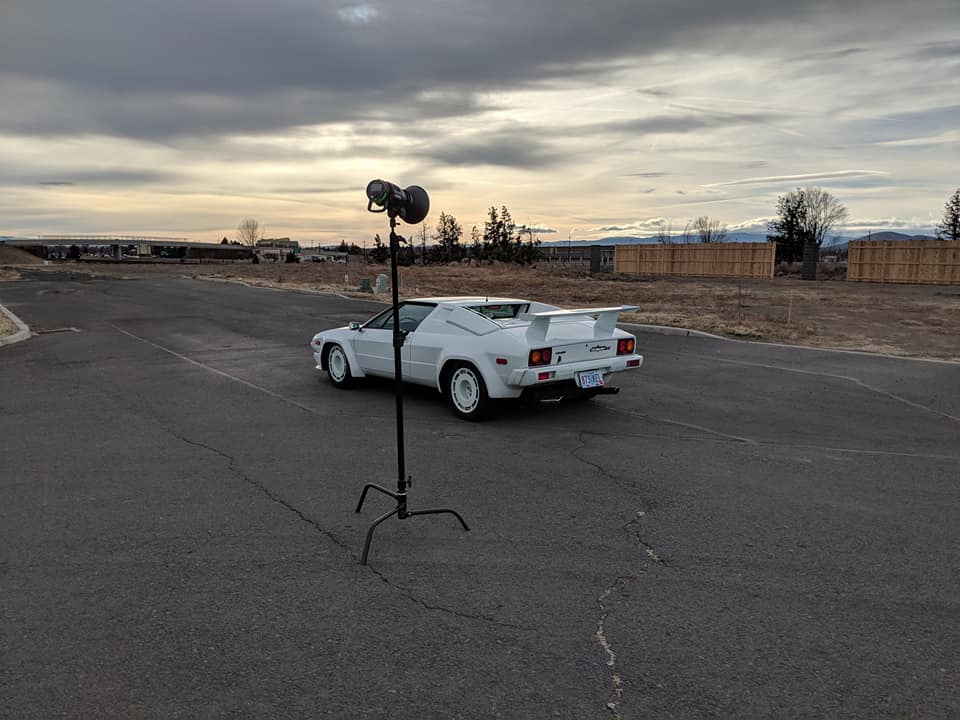 The days go by and so do the years and seasons.  I love this car to pieces.  It's one of my most proud accomplishments.  I wouldn't trade it for anything.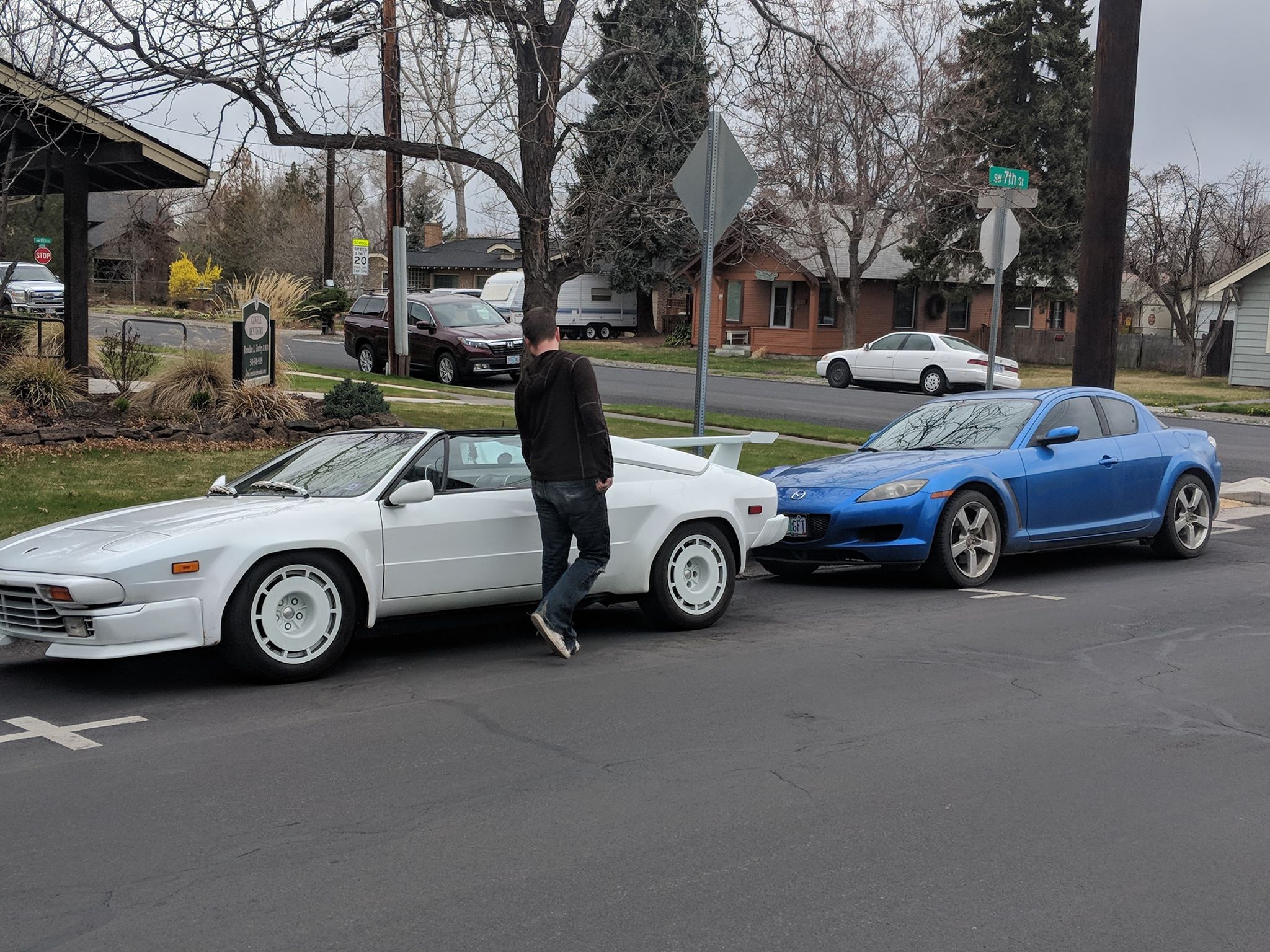 Links:
WallStreet Journal - Love for Lamborghinis brought this Jalpa back to life
Grassroots Motorsports Build Thread - Lamborghini Jalpa, there's no easy way out
Pamplin Media - Making the list of top 100 rides
Pamplin Media - Step by Step